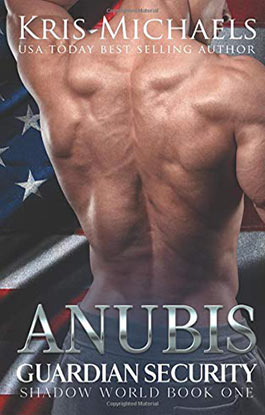 Shadow World—Guardian Security Book 1
In the Shadow World, he was the God of Death, and he was called many names. The monsters who he hunted called him Anubis. Those who saw his face died. To Guardian Security, he was a number, a surgical weapon they wielded against monstrous evil. One woman called him Kaeden Lang. Anubis never meant her to be anything except an interlude, a moment of light in the darkness of his life, a one-time escape from the ever-present haze of death. He committed an unforgivable sin—he saw her again—and again—and again. She held back the shadows that threatened to consume him.
Sky Meyers made a grave mistake six years ago. She fell in love—only to have the man she knew as Kaeden Lang disappear. Now, his daughter needed him to save her life. As the office manager for the State District Attorney, Sky accessed national databases in a desperate search for her baby's daddy only to discover the man she knew as Kaeden Lang didn't exist. She'd already lost the man she loved; she couldn't lose her daughter.
Other eyes noticed Sky's search. Abruptly recalled and informed of the existence of his daughter and her illness, Anubis slipped through the shadows to help Sky—but found death threatened more than his daughter. In her attempt to find Kaeden Lang, Sky unknowingly jeopardized his Shadow World existence by alerting an enemy Kaeden Lang can't eliminate—only Anubis can.