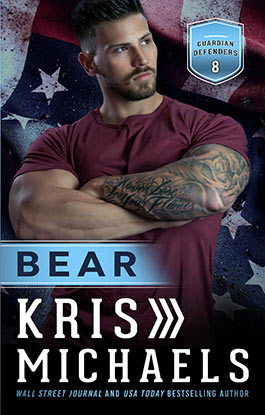 Guardian Defenders Book 8
An explosive blast from the past
A former mission rears its head and places Bear McGowen in the middle of an impossible situation. His old friend is missing, but he left a trail to follow. As Bear investigates, the twisting turns of the past meld with the present investigation. It necessitates specialized help from his employer, Guardian Security.
A scholarly peace shattered
Piper Whitehead knows something is wrong. Her stepbrother is missing, and she knows the reason why. His research is exhaustive and detailed, but only Piper can read his shorthand. Desperate for help, she calls the one person from her brother's past that can help.
Fractured lives joined together
Neither Piper nor Bear could anticipate the trials of their journey, the danger that threatens them, or the new and raw emotion that seals their lives together. Still, they will walk the trail together until the end, no matter what it takes.