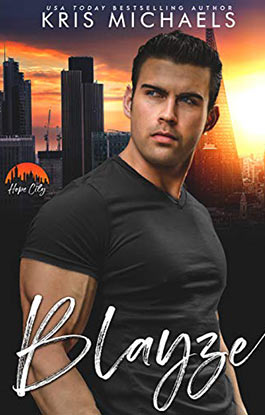 Hope City Book 10
One City... Countless Stories.
To honor and protect.
Blayze King was many things. A firefighter, friend, brother, and son, but was he a father? He barely remembered the woman who claimed he'd got her pregnant, but he'd do anything to take care of his child. Even if it meant dealing with the volatile and irrational woman who might be carrying his baby. He'd make it work, somehow, even though he'd rather spend his time with Dawn. Just when he found a chance at a relationship with a woman who was sexy, sassy, and stood on her own two feet, his past could forestall his future.
For love and family.
Dawn Swanson was over playboys and one-night stands. She'd helped raise her sister's son and now alone for the first time in her adult life, she wanted more than bar hookups and casual sex. She wanted love and a family of her own. The only problem was the man she was mesmerized by had a reputation as a womanizer. Blayze King was sex personified and he was funny, interesting and she genuinely liked him, but with his current complications should they move forward, or was it the universe telling her to bail?
Till death do us part.
A forever love isn't guaranteed. Especially when evil watches for an opportunity to extinguish the fledgling fire that burns between Blayze and Dawn. No matter the cost.