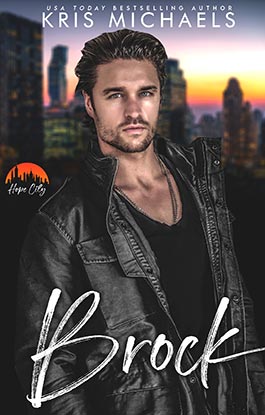 Hope City Book 1
One City... Countless Stories.
It had taken five years for Detective Kallie Redman to become emotionally and psychologically available after her cop-husband devastated their marriage and her career. The Hope City Police Department offered her a new beginning and over a thousand miles between her old life and her new. Being partnered with Brock King didn't hurt either. He was smart, generous—and too sexy for words.
Placed under a microscope and intense pressure to solve a high-profile murder, homicide detective Brock King didn't need or want a new partner. He managed his stress-filled life via sleep deprivation, a metabolism fueled by sugar and caffeine, and an all-consuming passion for his job. He had little time for anything else—and he was soul-tired of that wash-rinse-dry-repeat cycle. He'd written off finding a woman who'd put up with the odd hours, physical danger, and emotional stress of his job—until Kallie Redman. The woman was wicked sharp, ran on caffeine, and rocked one smoking hot body.
Unfortunately, the profession they chose had a way of grinding people into the ground, and the high-profile nature of this murder case guaranteed scrutiny from the press, the victim's extremely wealthy family and politicians at the highest levels. He'd begun to question if he'd have a job at the end––or a shot at a life with Kallie.