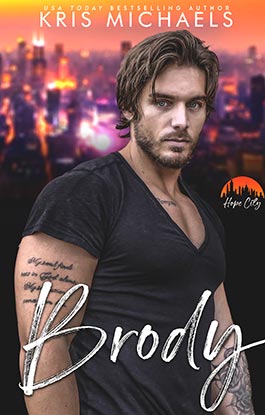 Hope City Book 4
One City... Countless Stories.
Family
The love of family meant the world to him, and he'd found his forever girl. She was his everything. He'd never love another like he loved her. Marriage, a house, children. He wanted the whole fairy tale—with her. He dropped to one knee and held out a ring that symbolized all his hopes for a future with her, all his love. In horror, she turned and ran. He tried to go after her but wound up the victim of a drunk driver. It was over a week before he came out of the coma and then the surgeries began.
Ten years passed before he saw her again.
Dreams
She yearned to see the world, to escape the city that stifled her, that strangled her spirit. She ached to see more, to be more, but there was this boy… She loved him so much. His sudden proposal frightened her. How could she give up her dreams and stay? She panicked and ran. Hours after she'd fled from him, she realized her dreadful mistake. She loved him with all her heart. He was the other half of her soul. All she needed to be happy in life was him Yes…she would marry him. She called until his voice mail was full. She searched for him in all their places—but he wasn't there. His mother turned her away. Her son deserved better, she said. Weeks later, full of bitter regret, she faced the truth. She'd lost him.
Ten years passed before she saw him again.
Forgiveness
Brody King, part of Hope City's elite JDET team eyed their new DEA liaison, Amber Swanson with locked-down rage. Anyone but her, God, anyone but her. She strode toward him, nervous, but determined. She should be nervous. If he unleashed half of the hurt and anger he felt, she'd be a sniveling wreck in seconds. Why him, why now? This hurt. He still loved her. Had dreams about her. Still, Amber had brutally rejected him, so play nice with her? Hell, no. The less he saw of that woman the better.
Oh, he looked forbidding. Cold. Angry. Amber knew all that was on her. She accepted responsibility as the sight of his handsome face broke her heart all over again. She loved him, still, and he loathed her. It radiated off him. It didn't matter. There were things she needed to say to him. She could do this. She had to do this. She had to tell him. It wasn't fair, family meant everything to Brody King. He needed to know he had a ten year old son.