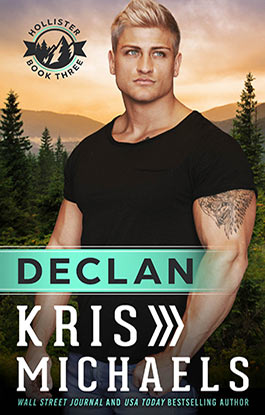 Hollister Book 3
Life couldn't get any better.
Declan Howard had it made. He owned the town's only bar, and there was a vast ocean of women to choose from. Alright, so perhaps vast was an overstatement. Hollister wasn't New York City, but he was content. Footloose and fancy-free, he lived in the fast lane and loved it.
Life was incredibly difficult.
Melody Erikson fell for the town's sexiest bachelor, Declan Howard. She'd been one of the few he took home more than once. One time too many, it seemed, and a surprise was on the way. The problem was Declan didn't know the baby was his. Melody refused to trap him into a relationship by telling him. Life had become suddenly and irrevocably…challenging.
Life should be lived with love.
Declan wanted to strangle the man who'd knocked up Melody and then wouldn't stand by her side. She refused to tell him who the father was. Alone and with nowhere else to go, Declan gave Melody a place to stay and a job. What she needed was a real man. A man who would stand beside her and love her and the baby. Someone like him. Now, if he could only convince her that he's that man.