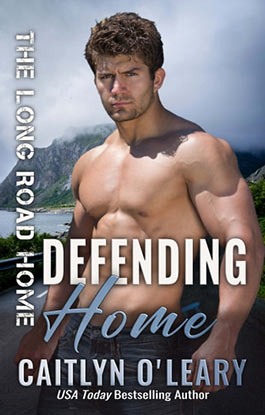 Long Road Home Book 10
Will Two Tormented Souls Have The Courage To Reach For Love?
The only family Nolan O'Rourke ever claimed were his Navy SEAL brothers, they had never let him down. His childhood wasn't rough, it wasn't hard, it was hell, and now any mission that he was assigned to was a cakewalk in comparison.
When Nolan finds out that his mother, the woman who had made his childhood a nightmare, had died giving birth to his baby sister, it was decision time. Could he handle going back to Tennessee, even though he'd sworn never to step foot in Jasper Creek ever again?
Mary Smith is in trouble. Fourteen months, five states and three names ago she was still on the run from a man who is intent on killing her. Now she finds herself in a trailer park in the middle of nowhere Tennessee, ready to run again at the slightest provocation. But she has a problem; a tiny bundle wrapped in a pink blanket. How could she have promised a dead woman that she'd take care of her baby?
Will two people who don't believe in trust or love, come together to save a life, and possibly make their own lives worth living?