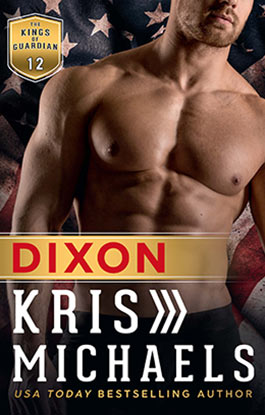 Kings of Guardian Book 12
Alone, isolated from the vast resources of Guardian, Dixon Simmons reentered a world that had left him impossibly damaged as a child. Now, he voluntarily steps back into that evil alone, by choice. To protect all he'd come to love, he was willing to pay whatever price was demanded—even if the price was his soul.
She went by many names. Her true identity, however, was as dead as her heart–until him. The man was every bit as lethal as she was and deliciously sexy. Dixon Simmons piqued her interest, and what started as lust turned into another "L" word. She gave a "forever after" with him no hope. They'd have to stay alive for that to happen.
Caught in a violent abyss of ultimate malevolence and ominous threats, two damned souls find in each other a redemptive love that defies reason. However, redemption comes at a high cost. They must first save the world from a merciless force known only as Stratus.