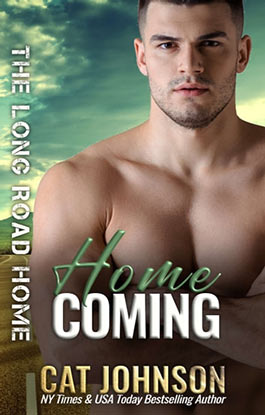 Long Road Home Book 14
Coming November 14, 2023
Bailey Knowles needs a fake boyfriend to teach her cheating ex a lesson, not a bodyguard even if everyone insists she hire one to fend off the threats she's been getting. Luckily it looks like one unsuspecting Navy SEAL will be perfect to step into the role of both.
Quinn Baldwin takes the long road home to visit his family, but instead finds TikTok sensation Bailey Knowles. She needs protection. He's got time on his hands. It's a win-win until one tabloid names him as her new boyfriend and Bailey, set on revenge against her cheating ex, embraces the misconception whole-heartedly.
Now Quinn has to deal with an uber-famous fake girlfriend, her adoring fans, the relentless paparazzi, his friends and family who all believe the lie, plus whoever is threatening her.