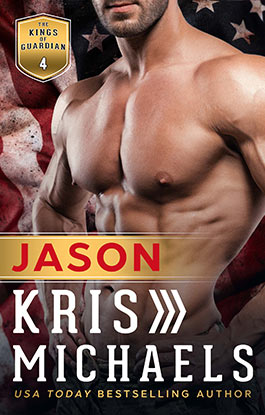 Kings of Guardian Book 4
Jason King was presented the opportunity of a lifetime: assume control of Guardian Security from the billionaire who had built the world-renowned agency. As CEO, Jason would manage the best security resources in the world. Former SEALs, Rangers, Recon, Green Berets, agents from every alphabet agency in the nation, not to mention law enforcement stand outs, flocked to the organization he'd control. 
But the offer came with a painful stipulation. Jason King must lay to rest the demons haunting him.
Faith Collins' stepbrother rescued her and her infant son from a hideous life, then died overseas in a black ops mission gone tragically wrong. Faith knew how to pick up and go on when things got bad. So she'd made peace with losing him--until Jason King arrived.
Neither expected their meeting would tilt the world on its axis – and offer them the solace they both desperately craved.