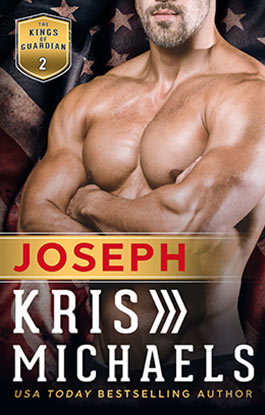 Kings of Guardian Book 2
Ember Harris has sworn to save lives. Joseph King is an assassin. Death is their common ground, only they stand on opposing sides.
Thrown together they find that in life, like death, everyone needs a Guardian.
A dead man's plea pushes Dr. Ember Harris headfirst into a swirling mire of drugs, death and political corruption. The Cartel boss who murdered Ember's friend will stop at nothing to get the information entrusted to her. After all, finding and killing a mere woman in order to claim the evidence should be easy. A matter of a contract, time and money. Terrified, alone and on the run, Ember reaches out to the only person she knows she can trust.
Joseph King is an assassin. He'd just unpacked his bag from an assignment he probably shouldn't have survived. A life such as his comes with an expiration date. Sooner or later your competition or your target will get lucky. Out of spare lives, Joseph knows it is time to hang it up and walk away while he still can. Best laid plans, right? One phone call from the only woman he'd ever cared about successfully sidelines his disappearing act. Protecting Em will be his last mission. This time he'll risk anything, including his life, to keep her safe. For her, he'd stroll through the sin-stoked fires of hell and gut the devil himself.