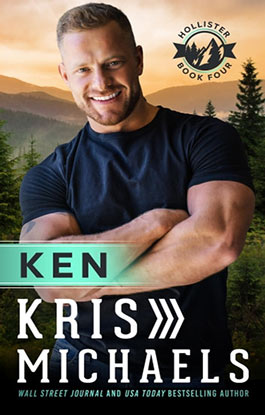 Hollister Book 4
Coming November 28, 2023
When you can't resurrect the past…
As a teenager, Deputy Ken Zorn made mistakes that cost him his first love, a hard lesson he's taken his sweet time learning. Now, the woman he thought he'd spend his life with has told him 'no' for the last time. So be it. He's grown, he's matured, and learned to admit when he's wrong. Thankfully, his realization came just as a strong, sexy woman entered his life. And the best part? She's wearing a badge.
…you need a fresh start.
Trooper Samantha Quinn needed to step out of her father's shadow—South Dakota Highway Patrol Superintendent—and make her own way. As a South Dakota State Trooper, she was doing just that. She enjoyed the vast country and the people who lived there. Especially the Deputy Sheriff assigned to the Hollister area. Intelligent, funny, and sexy as hell, the man was a serious off-duty distraction.
But a dangerous enterprise promises to end their happy-ever-after…
Criminal intent and greed underpin an illicit enterprise growing in their midst. As the only law enforcement in the area, Ken and Samantha must step into the fray. Can they protect the citizens of Hollister and each other from the danger lurking in the quiet countryside before it's too late?