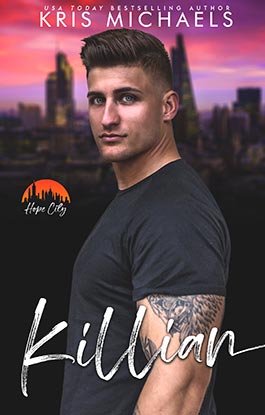 Hope City Book 8
One City... Countless Stories.
Killian Ganas was the drive and the brains behind Hope City Construction. He worked a fine margin of profit and loss to build his business and he was damn proud of what he'd accomplished. Then she showed up. He didn't dislike many people, but it was a close thing when it came to Bekki King. The anger the vibrant, sexy woman incited made his blood boil. He wanted her… gone. Maybe.
Investigative reporter Bekki King knew politicians in Hope City were corrupt. Kickbacks, payoffs, and gifts lined the pockets of the men and women who made the decisions and awarded contracts. The story of her career was on the line and she'd do anything to get the information to blow the top off the corruption at City Hall. She'd use whatever information she could to land this story, even if it meant bringing down Killian Ganas in the process. The sexy man was either part of the problem or in her way. She'd yet to figure out which. She wanted him… gone. Maybe.