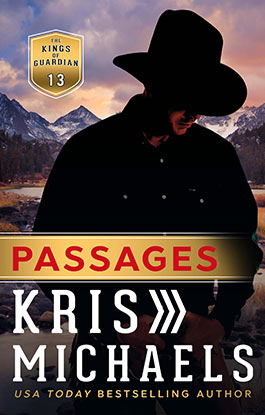 Kings of Guardian Book 13 (Novella)
Passages: Ways through, around, under or over obstacles.
Life is a transition from one minute to the next. Moments end, lives change, and the ways and loves of the past fade into memories. Join the members of the King and Marshall family as they find their way forward.
Passages is a Kings of Guardian Novella. Please note: THERE IS NO BACKSTORY INCLUDED IN THIS NOVELLA.
This novella is not for you if you haven't read the previous books in this series. You will not understand the characters or the dynamics. If you have not read all the Kings of Guardian, Guardian Shadow World and Gabriel's story starting the Guardian Defender series, please consider not buying this story.