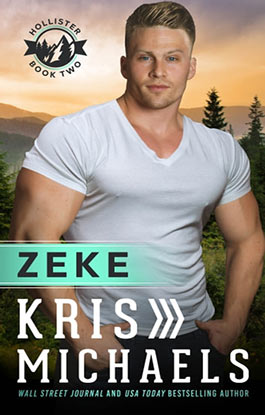 Hollister Book 2
Coming October 25, 2022
A small-town dream.
Doctor Ezekiel (Zeke) Johnson's life was fulfilling. He had a practice that kept him busy, a hometown that, despite its appearances, was far from boring, and a new job working with Guardian. He was missing one thing. A woman to love and a family of his own.
A big-city problem.
For Stephanie Howard returning home came at a price. One that she was still paying. The gossips in town wanted to know everything that had happened to her since she left all those years ago. She'd never share, and she'd never stop looking over her shoulder. Her past couldn't find her here. She hoped.
An impossible position.
Hollister isn't a sleepy valley. What the town lacks in population, it more than makes up for in personality… but that's not enough to save Stephanie when her past finds her. That is something she'll have to do herself. Upended by Stephanie's warmth and beauty, Zeke Johnson falls head over heels with her, only to land in the middle of a web of blackmail, deceit, and drug runners that have followed her to Hollister.